NEW COLLECTION: CANVAS WOOD
ARTE VETRINA ROMA presenta una nuova serie di busti: CANVAS WOOD!
Con le braccia in legno ed il corpo e la testa rivestiti a mano, i busti di questa Nuova Collezione rappresentano un perfetto mix tra stile vintage e moderno.
La personalizzazione del manichino è, come sempre, una caratteristica fondamentale per le nostre collezioni ed anche in questo caso la cartella colori, per quanto riguarda gli ottimi tessuti di rivestimento, è molto ampia. Dal grigio al bianco, passando per il rosso e diverse sfumature di blu e verde, fino al cotone ecologico naturale.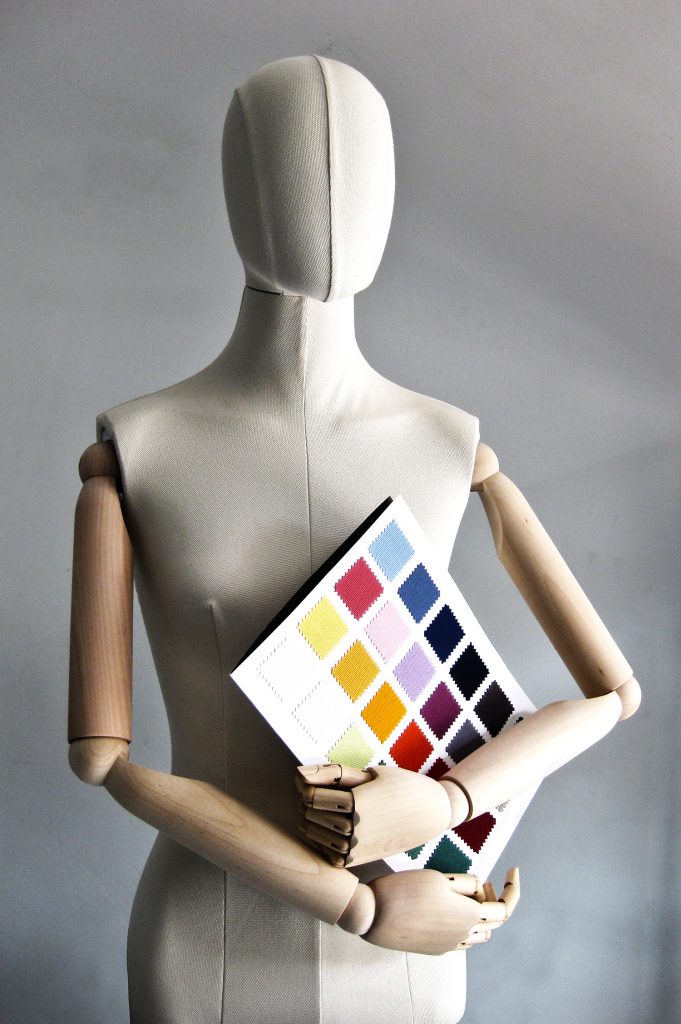 Oltre ad avere infinite possibilità, grazie alle braccia snodate che possono essere posizionate a piacimento, è possibile avere 4 configurazioni differenti smontando e ri-montando in modo molto easy i vari componenti:
Nel caso in cui si vogliano rimuovere le braccia o la testa del busto vengono forniti in dotazione degli appositi tappi in legno, con una finitura come quella delle braccia, che si integrano perfettamente con lo stile retrò del manichino.
Anche il treppiede in metallo può essere customizzato scegliendo tra bianco, nero e finitura cromo.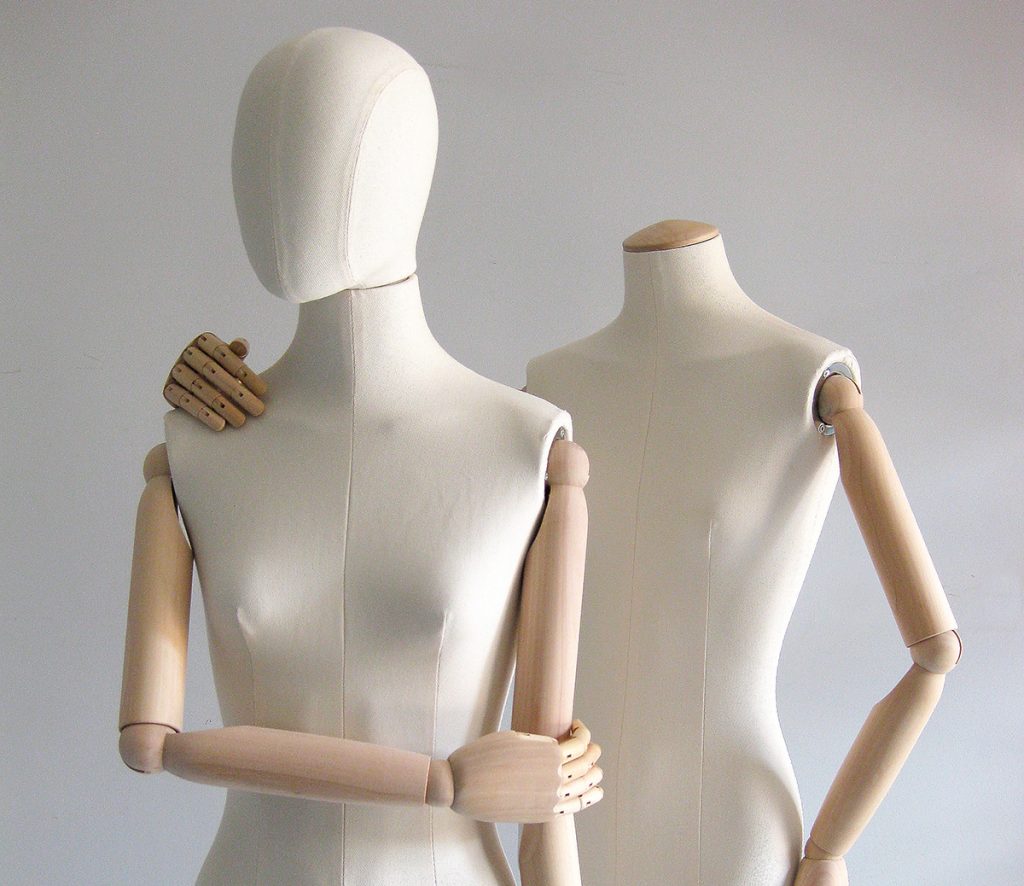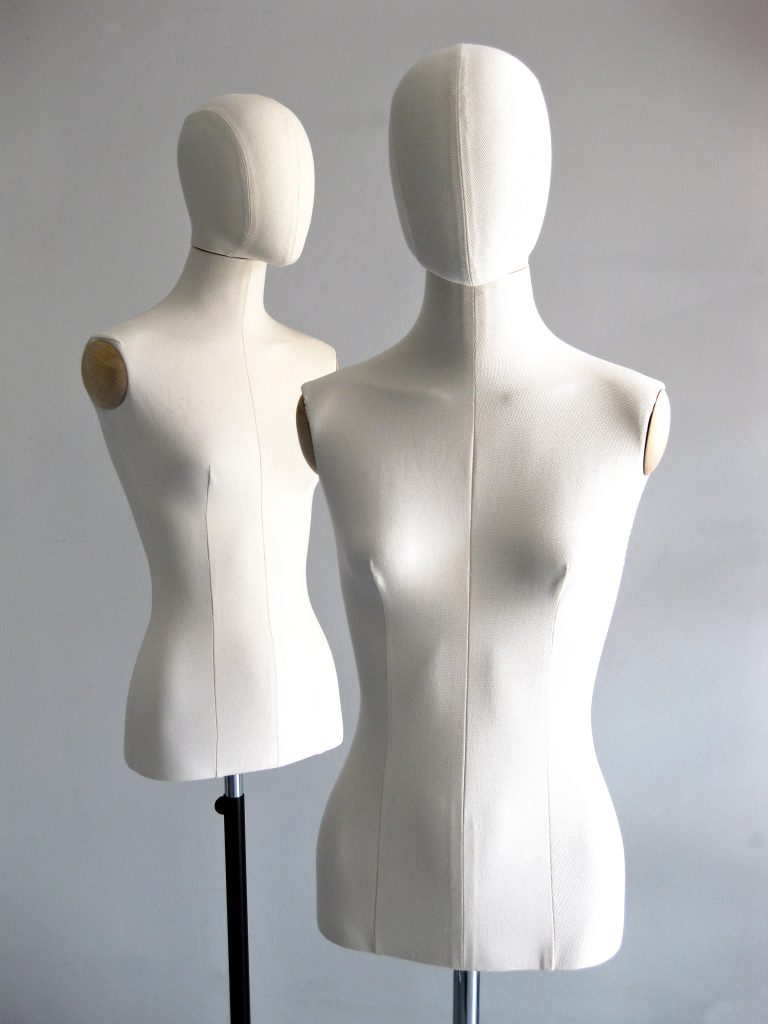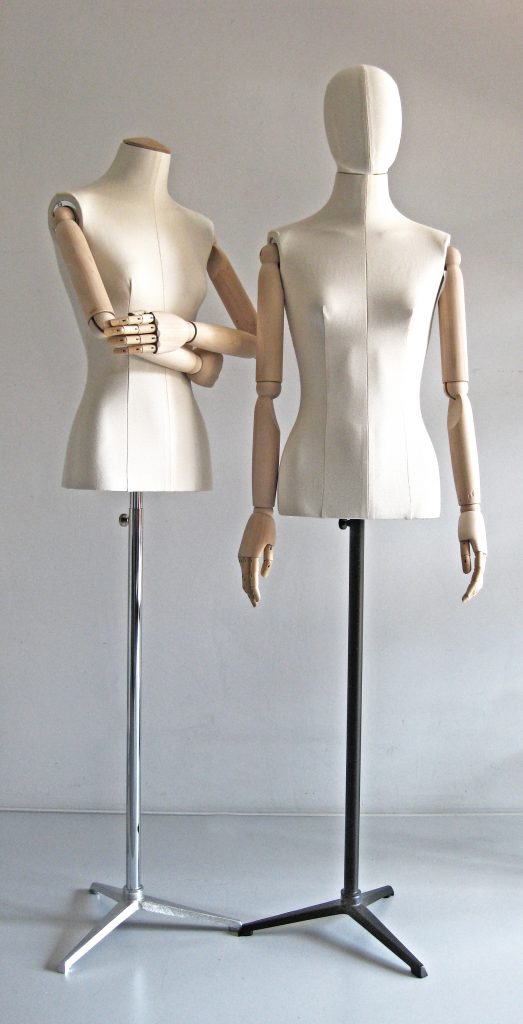 ARTE VETRINA ROMA presents a new series of busts: CANVAS WOOD!
With wooden arms and hand-coated body and head, the busts of this New Collection are a perfect mix of vintage and modern style.
The customization of the mannequin is, as always, a fundamental characteristic for our collections and also in this case the color chart, as regards the excellent coating fabrics, is very wide. From gray to white, passing through red and various shades of blue and green, until the natural ecological cotton.
In addition to having infinite possibilities, thanks to the jointed arms which can be positioned at will, it is possible to obtain 4 different configurations by disassembling and re-assembling the various components in a very easy way:
In case you want to remove arms or head from the torso they are supplied of special wooden caps, with a finish like that of the arms, which integrate perfectly with the retro style of the mannequin.
The metal tripod can be customized by choosing between white, black and chrome finish.