IDENTITY
La nostra Storia, i nostri Obiettivi, la nostra Realtà
HISTORY
Nel 1954 Matteo Contesini lascia la bottega di "Manichini Artistici" dello zio Giovanni Rosa, per trasferirsi a Roma e fondare ARTE VETRINA.
Nel piccolo laboratorio tutto veniva prodotto rigorosamente a mano.
Calchi, busti e manichini eseguiti in gesso e cartapesta venivano commissionati dalle più prestigiose case di moda del momento:
Valentino, Sorelle Fontana, Sarli, Gattinoni e molti altri.
____________________________________________________________
In 1954 Matteo Contesini leaves the workshop of "Artistic Mannequins Milan" of his uncle Giovanni Rosa and moved to Rome to found ARTE VETRINA.
In the small laboratory everything was produced by hand.
Casts, busts and mannequins made in plaster and papier-mâché were commissioned by the most prestigiuos fashion houses of the moment:
Valentino, Sorelle Fontana, Sarli, Gattinoni and many others.
MISSION
A distanza di 60 anni ARTE VETRINA ROMA, oggi gestita dal figlio Gianluigi Contesini, ha conservato l'esperienza artigianale tutta "Made in Italy".
Operando in un mercato appiattito dal dilagare di prodotti massificati, ARTE VETRINA ROMA si distingue per la produzione di Manichini e Busti curati nei minimi dettagli.
"Attraverso una nuova dignità  del lavoro artigiano, fatta di confronto continuo tra noi ed il cliente, questi diventa parte attiva nei processi di ideazione e produzione del Manichino perfetto studiato per diventare icona identificativa del proprio Brand"
___________________________________________________________
After 60 years ARTE VETRINA ROMA, now managed by his son Gianluigi Contesini, has preserved the craft experience all "Made in Italy".
Operating in a market flattened by the spread of massified products, ARTE VETRINA ROMA stands out for producing mannequins and busts treated in detail.
"Through a new dignity of craftmanship, made up of continuous dialogue between us and the customer, he becomes an active part in the process of design and production of the perfect mannequin designed to become an icon identifying his brand.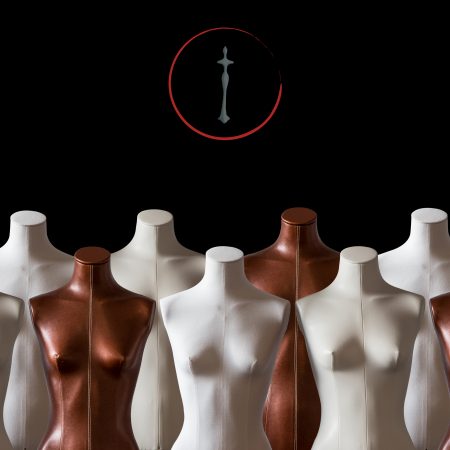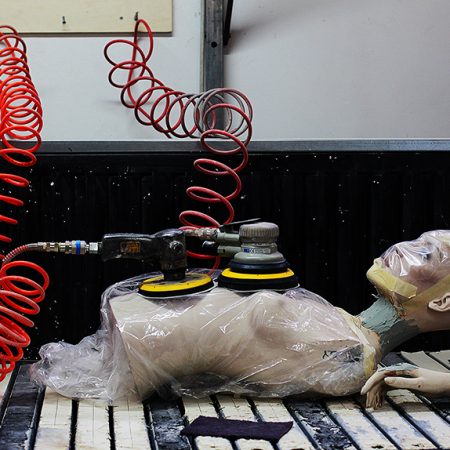 FACTORY
Il Laboratorio interno realizza Manichini personalizzati in un percorso che va dalla Progettazione al prodotto finito, passando per la scultura e la verniciatura sempre al fianco del cliente.
Inoltre si occupa di restaurare manichini usati o danneggiati oppure di modificare i vecchi manichini per renderli come nuovi.
I Laboratori di Lavorazione Metalli e Falegnameria realizzano espositori ed Arredi su misura.
___________________________________________________________
The internal Factory realizes custom Mannequins in a path that goes from Design to finished product, through sculpture and painting always near of the customer.
It also takes care of restoring mannequins used or damaged, or to change the old mannequins to make them as good as new.
Laboratories of Metalworking and Woodworking realize accessories and on measure Furniture.
SHOWROOM
All'interno dello Showroom, sempre aggiornato, sono esposte tutte le ultime novità , Manichini, Busti ed Accessori per Vetrine.
Il personale addetto alle vendite qualificato e cordiale guida i clienti nella scelta del prodotto giusto, illustrando con precisione materiali, verniciature, finiture e rivestimenti.
I nostri Architetti accompagnano i clienti nella progettazione degli spazi e nella realizzazione di Arredi e strutture adatti ad ogni esigenza.
___________________________________________________________
In the Showroom, constantly updated, are shown all the latest innovations, Mannequins, Busts and Accessories for Shop Windows.
The sales staff qualified and friendly guides customers in choosing the right product, explaining exactly materials, paints, finishes and coatings.
Our Architects leads customers in designing spaces and creating Furniture and facilities to meet every need.